To celebrate successfully making it through 28 days of The Low Fodmap Autoimmune Paleo (AIP) elimination reset, I thought I would do a little AIP baking.
These biscuits are made with tiger nut flour.  Tiger nut isn't a nut, it is a tuber, a root vegetable.  In Spain it is known as chufa.  Combined with arrowroot and a little maple syrup as binders it makes a great gluten free biscuit.
Ingredients
80g tiger nut flour
60g arrowroot powder (available in supermarkets, but comes in bigger more-affordable bags from places such as Goodness Direct
1/2 tsp. baking powder
1 tsp. cinnamon
pinch of sea salt
50g coco-olive spread (or a 50:50 mix of coconut oil and olive oil), gently melted
20-30ml* maple syrup
1/2 tbsp grass-fed gelatin
Makes 12 biscuits
*With 30ml these are quite sweet, but the maple syrup also helps with the binding. Baked with 20ml these cookies are a little more crumbly.
Method
Preheat the oven to 180C and prepare a baking sheet with greased paper.
Sieve the tiger nut flour, arrowroot powder, baking powder, cinnamon and sea salt together into a bowl.
Take the melted coco-olive spread  and mix in the maple syrup.  Sprinkle the gelatine powder on top of the liquid and ensure it is all mixed in well.
Pour the oil mixture on top of the dry ingredients and combine with a wooden spoon to form cookie dough.
Using a tablespoon measure, scoop out small portions of the dough.  Roll it between your hands to make a ball and then gently flatten into a biscuit shape.
Place on the baking tray and bake for approximately 12 minutes.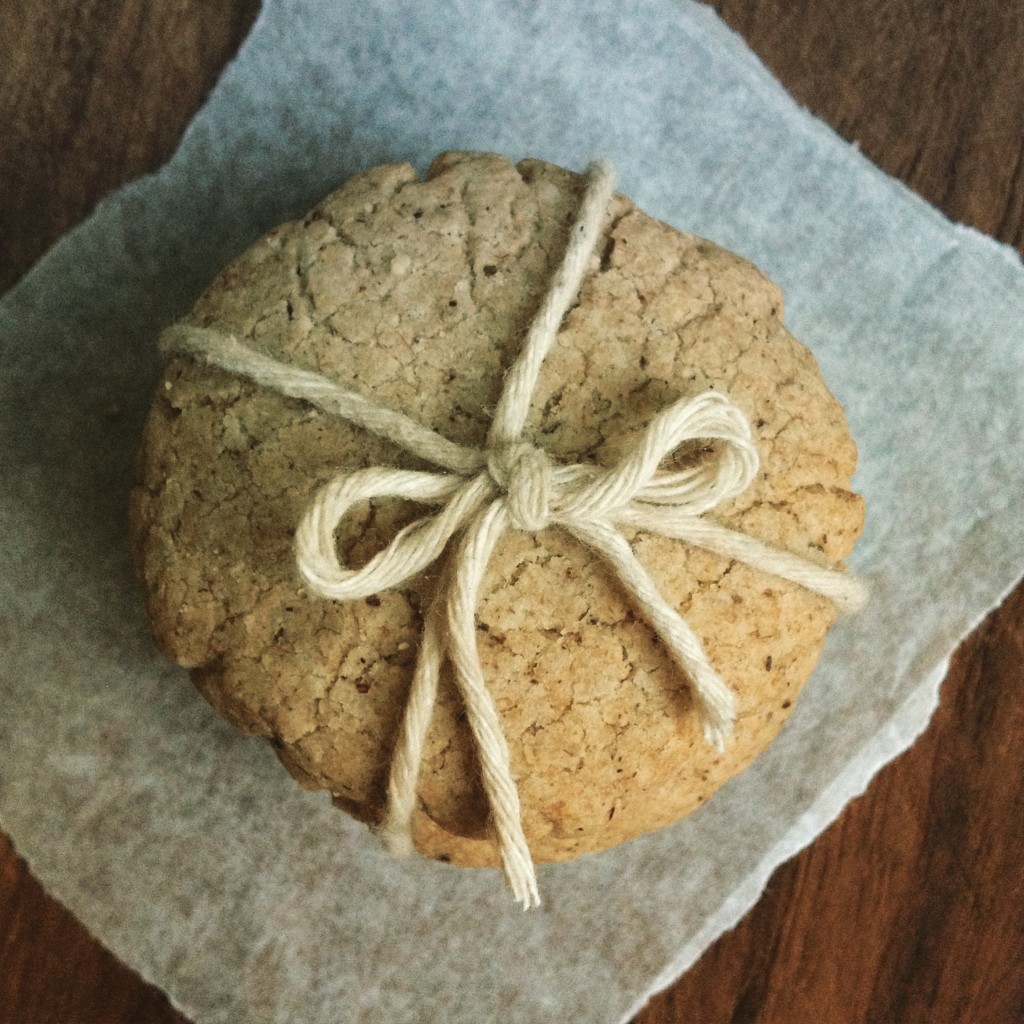 This recipe has been adapted from a wonderful creation by A Squirrel in the Kitchen