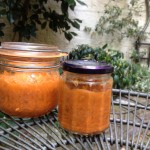 These are a fantastic introduction to fermented vegetables as carrots are a vegetable we know and love so well.  This makes a tangy, juicy and versatile condiment which is great with meats, eggs, crackers, salads, dhal and curries.

Ingredients
700g carrots, grated
1 tbsp freshly grated ginger
1 tbsp coarse sea salt
4 tbsp whey (or use an additional 1 tbsp sea salt instead).  Click here for directions on making whey from yoghurt.
Makes 2-3 jars
Click here for more information on basic practical concepts of fermenting and recommended tips.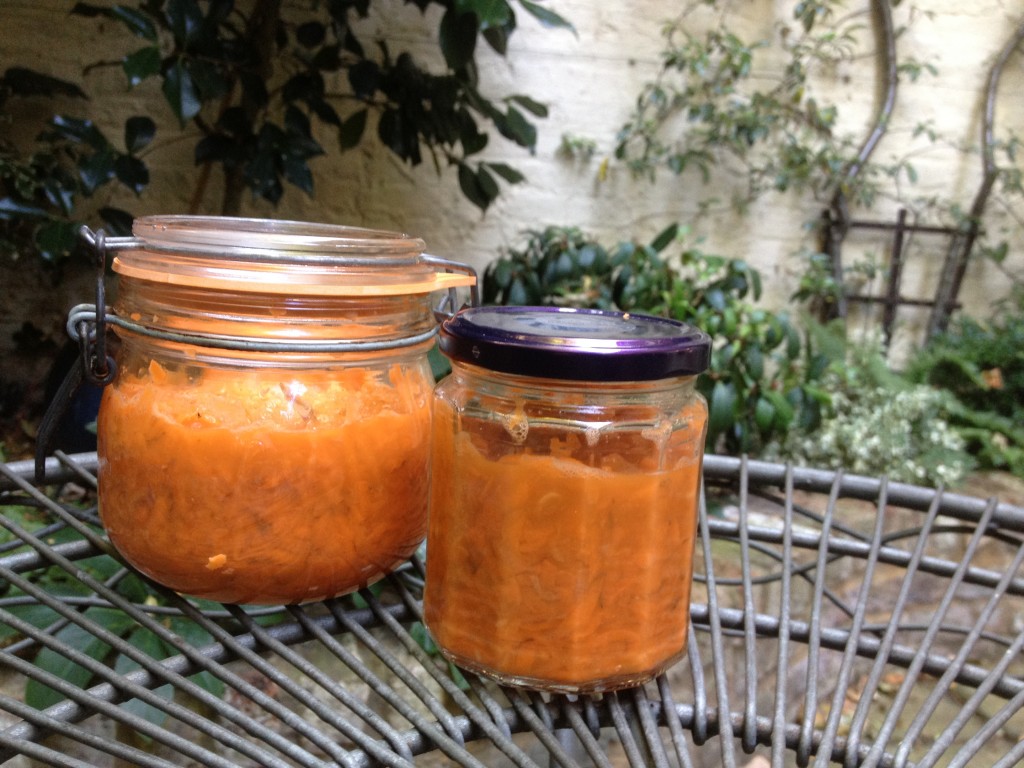 Sterilise the jars with boiling water and leave aside to cool to room temperature.
Place all of the ingredients in a bowl and massage or knead the contents to release the juices.  This will take about ten minutes.  You can also use a vegetable pounder or a rolling pin/wooden spoon to beat the grated carrot.  Having enough juice is really key to success.
Pack the carrot mixture into the jars.  While doing so frequently pause to press down on the mixture with a spoon or fork to ensure that any air bubbles are squeezed out.  The juices need to cover the carrots.  If there is not enough liquid you can add a little filtered water.  The top of the carrots should be at least 1 inch below the top of the jar.
Seal the jar and leave at room temperature (20C or above) for about 1 week.  Unclamp or slightly undo the lid daily to release the CO2, close again immediately.
Transfer to the fridge and begin to enjoy.
*
This recipe comes from Nourishing Traditions by Sally Fallon, co-founder of the Weston Price Foundation.