Katie Clare is currently taking a break from seeing clients to work on writing and academic projects.
If you would like to be informed of when she will be seeing clients again then drop her an email.
Katie is a Nutritional Therapist, providing diet and wellness solutions to health concerns. Her practice focuses on the underlying causes of illness and symptoms, questioning why these issues are happening
in the body.
Katie works using a client-centered and health-centered approach (rather than a disease-centered one) to provide nourishment and nutritional support; viewing the body as an individual whole instead of as a set of separate systems and body parts.  For example even though someone may have a skin issue (such as eczema), a respiratory problem (such as asthma) or an autoimmune condition (such as Hashimoto's Thyroiditis which effects the thyroid in the throat) it could be appropriate to focus on the gut, as this is where 70% of the immune system is located.  Several people may have Diabetes Type II, but depending on their individual genetics and how the disease is manifesting in the body their personal nutrition plans and strategies can be very different.  Katie practices general nutrition and also specialises in digestive health.
Click here for more information.

Specialising in Digestive Health
The gut can be viewed as the mother of the body providing nourishment to all the other systems and organs.  It is also the body's most complex and sophisticated gateway between the external and internal environment.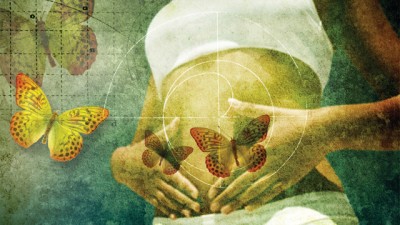 Digestive well-being is a foundation pillar of overall health and optimising this is often the first place to start when working with a client from within a holistic framework.
Fermented Foods Teacher
Katie is a fun and playful teacher.  She runs an evening course on 'Fermented Foods', using beneficial bacteria at the College of Naturopathic Medicine (CNM), London.  Her fermentation sessions were featured in Vogue Magazine. She runs introductory courses on nutrition and wellbeing such as 'Nourishing your Day' at Neal's Yard, Islington, where she is a resident nutritional therapist.
Writing
Katie frequently writes blog posts and press releases for the concept organisation inSpiral (the original UK producer of Kale Chips), to highlight current nutritional issues, especially those of interest to vegetarians and vegans.
Katie has also written published articles for or been interviewed by:
Community Work
Previously Katie worked with Centrepoint homeless hostels and other similar organisations as a 'Healthy Living Advisor' supporting vulnerable young people to achieve healthier lifestyles.  She has been behind the scenes at many community food and lifestyle festivals such as Funky Raw, Buddhafield and the Festival of Life.

Education
Katie has a diploma in Nutritional Therapy from the College of Naturopathic Medicine (CNM), London.
Her BSc (hons) degree is in Human Geography; where she read epidemiology, global health and welfare, feminine geography, urban decay, international development and the environment.