"On hearing fermented foods were in Vogue, Susie Rushton dusted off her kilner jars and stocked up on kimchi".  In 'Spoilt Rotten' Susie tells how she came to visit nutritional therapist Katie Clare to learn how to make "fluffy, sour, crunchy, mildly effervescent and coloured a pale aqua-green" sauerkraut and also shares Katie's recipe. …
In the Sept 2015 edition of Vogue, Susie Rushton comes to visit me at my home, wanting to learn about the health benefits of fermented foods, the bacteria within it and how to make it.  She also visits home-taught cook and former Vogue model, Xochi Balfour for daikon & black sesame exotic flavours; health writer Gill Jacobs for a sense of how fermentation can bring community together; Japanese chef Yuki Gomi to learn how to make miso paste; food writer and TV Cook, Gizzi Erskine who grew up in Asia, for authentic fiery Kimchi with shrimp and raw oyster; New York Times best selling, fermentation revivalist Sandor Katz, responsible for the current heightened awareness of fermented foods.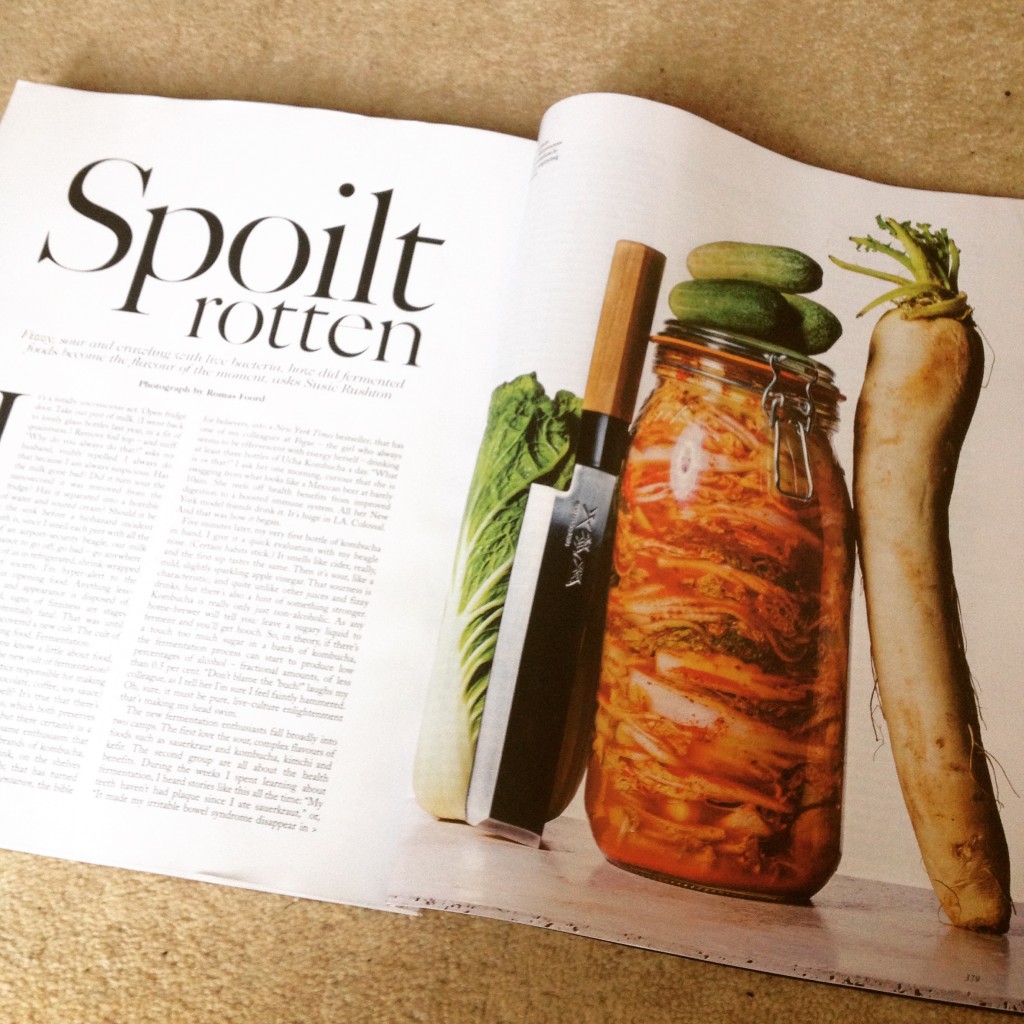 Later on in the article, Susie describes my Apple Kraut as
"shockingly moreish! .. Fluffy, sour, crunchy, mildly effervescent and coloured a pale aqua-green, its irresistible enough to scoop straight from the jar.  As tangy as salt & vinegar crisps, it makes me suck in my cheeks. Before long, the jar is done."
I will be teaching a class on fermentation as part of the course 'Cooking for Health' in January 2016 at the College of Naturopathic Medicine, a leading provider of nutritional education in the UK and abroad.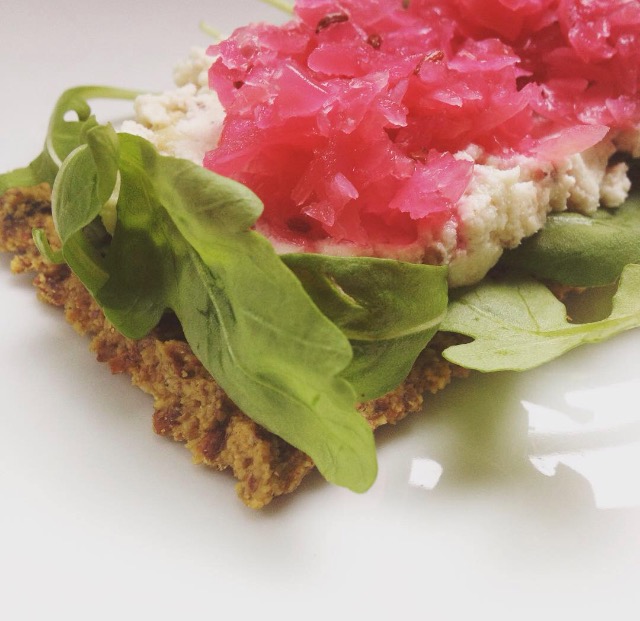 Vogue
September 2015,
Spoilt Rotten by Susie Rushton, Features Editor
p.378 – 381