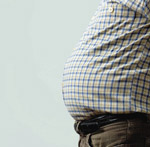 Is counting calories an outdated concept? Many experts seem to think so and are now focusing their calculations on the amount of carbohydrates, particularly sugars, consumed; rather than fats or calories.

inSpiral Visionary Products, the original UK producers of raw kale chips, invited me to write an article for them on this topic. inSpiral massage their curly kale leaves in a creamy cashew nut sauce, which many believe to be a great source of both protein and essential healthy fats. In addition their savoury flavours have a low sugar content – making them a perfect snack.
However some customers have been unhappy with this, asking for a low fat variety and asking questions about the fat content in their nutritional profile. inSpiral wanted to be able to explain to people about why they feel healthy fats is not such a key area to focus on in weight loss. I turned to Gary Taubes, founder of the non-profit organisation,  Nutrition Science Initiative – dedicated to improving the  quality of science in obesity research, for further insights…..
[break]